The backend editor that we liken to Microsoft Word or other word processors is one of the friendliest features of WordPress. And it's undergoing a major overhaul soon. WordPress has been working on Gutenberg, a new editor that is supposed to improve the post and page writing experience. WordPress founder Matt Mullenweg described the process of creating Gutenberg as "looking around WordPress with kind of a beginner's mindset and saying 'what are the screens that we've looked at a thousand times and that we take for granted but that might not make sense anymore'. And this allows us a framework to completely redo all that." Will the result be a better content publishing experience than the current one? It depends who you ask.
The History of Gutenberg
The editor gets its namesake from Johannes Gensfleisch zur Laden zum Gutenberg, the German inventor of a process for mass-producing movable type. It revolutionized publishing and the distribution of information. WordPress hopes that this innovation will too. During Mullenweg's annual State of the Word address at WordCamp Europe in June 2017, he demonstrated the new editor, which at the time had been in progress for six months. Gutenberg, Mullenweg said, is part of a process of going through WordPress and reevaluating what could be done better.
"A lot of it is just looking around wordpress and seeing how much we are doing the same thing in different places… just because we built it at different times. So for example, you're all familiar with shortcodes. Shortcodes don't work everywhere. You're all familiar with widgets. Why can't I put widgets into my posts? Why can't I put widgets into my footer? Why do we have these different concepts of little blocks of content all over that can be used different ways but aren't very discoverable, an html UI in the case of shortcodes, or maybe a gallery image widget… People rightly wonder why we can't use these things everywhere."
Mullenweg invited users to download it and test it out, and they have!
What People Are Saying About Gutenberg
WordPress theme repository Elegant Themes wrote a comprehensive review of Gutenberg feedback from major WordPress players such as WPMU and Chris Lema.
A lot of WordPress users plead to keep Gutenberg as a plugin and not to integrate it into the core of the WordPress files. WordPress moderators respond that decisions about what to include in the core code evaluate what they determine at least 80% of users will find helpful. So should the current page editor remain and Gutenberg be left as an optional plugin? Or should Gutenberg become the "new normal" and the ability to switch back to the TinyMCE Editor enabled by adding a plugin? So far, Matt Mullenweg, Automattic, and the rest of the WordPress powers that be remain committed to integrating Gutenberg into the core.
WordPress maintenance tool provider iThemes breaks down what Gutenberg will and won't do. It's designed to create more of a drag-and-drop interface, like Wix. But some argue that the execution is flawed and that it's not the most user friendly. They are also concerned about backwards compatibility, its ability to work nicely with themes and plugins that were not built with Gutenberg in mind. Reviewers liked that in some ways it simplified content creation, doing away with shortcodes, for instance, but in other ways, adding too many steps to what used to be a simple process. Adding bullet points, for example, used to be a matter of clicking the "bullet icon" button and firing away. Now you need to put them in a separate block.
What Does Gutenberg Look Like?
I gave it a test run.
Well, it actually reminds us a lot of the WordPress.com interface, with its accordion toolbar on the right and centered text editor interface with wide side margins.  
When we tested it out on this website, running the Ark theme, nothing broke, and we were able to seamlessly transfer between editing posts within Gutenberg and the regular TinyMCE editor. It was a completely different story, however, when it came to editing pages, which were all built using our theme's built-in page editor. The page editor was not supported, and so it generated all of the short code.
But it's important to note that the front end, the live site the user sees, remained unchanged. Probably the biggest change in terms of usability, is that content is entered as "blocks". No more writing a bunch of text and then adding images as you go along, or adding sub-headings in later (which is how a lot of users like to write). No more copying and pasting text and/or images to move them around. You have to enter each heading and paragraph of text separately, and each image separately into its own block. Then you can slide around each block up and down. That makes building more modular, more responsive, and maybe easier for some. But to us it feels clunky. According to Team Gutenberg, blocks "are the unifying evolution of what is now covered, in different ways, by shortcodes, embeds, widgets, post formats, custom post types, theme options, meta-boxes, and other formatting elements. They embrace the breadth of functionality WordPress is capable of, with the clarity of a consistent user experience." Wow, this requires rethinking how we build in WordPress.
When Will Gutenberg Be Released?
As of the time this post was written, WordPress's latest version is 4.9.2. Gutenberg is supposed to become the default post editor with the release of 5.0. When will that be? No one knows for sure, but a Gutenberg review by Delicious Brains reported that it's supposed to happen in the first half of 2018. After that they intend to roll out fuller versions of Gutenberg that will control page templates and the website structure as a whole.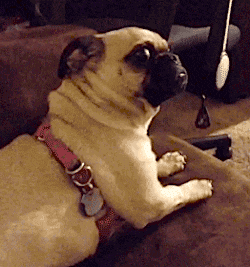 Yeah, we're trying to get a grasp on all this too.
What Is Going to Happen to My Website?
Gutenberg is currently available as a plugin. You're welcome to install, activate, and play around with it to get a taste of what's to come. Did it break something? Never fear! Even when WordPress sites transition over to Gutenberg, you'll be able to use TinyMCE (the regular post and page editor) by using the Classic Editor plugin.
All IRG Websites customer websites will be undergoing an assessment of how they will withstand the Gutenberg transition in the next 2 weeks. We will be following up with each customer individually about any changes that will need to be made.